Four internationally renowned fisheries economists spoke at a conference held by the School of Social Sciences at the University, RNH and others in honour of Professor Ragnar Arnason 14 June 2019 on "Offshore Fisheries of the World: Towards a Sustainable and Profitable System:" Professors Trond Bjorndal, Rognvaldur Hannesson, Gordon Munro and James Wilen. The conference was opened by the Chancellor of the University, Dr. Jon Atli Benediktsson, who recalled that the Chair in Fisheries Economics at the University of Iceland was established in 1989 and that Arnason—who is now retiring on the occasion of his seventieth birthday—was its first and only occupant. Benediktsson expressed the hope that the University might long enjoy Arnason's skills in teaching and doing research.
Bjorndal discussed the North Atlantic and Mediterranean Blue Fin tuna, the most valuable fish in the ocean. A highly migratory fish, its harvesting is managed by so many that it has been almost an open access regime, which always means a danger of over-exploitation. Indeed catches fell for many years, but they seem to be on the rise again, as a consequence of sensible management and cautiously set TACs, total allowable catches.
Hannesson described the collapse of the Atlanto-Scandian herring in the late 1960s when the stock collapsed. It almost disappeared completely, but recovered slowly in the 1970s and 1980s which showed how resilient nature could be although it could be demonstrated mathematically that this was something rather unlikely to happen.
Munro talked about ITQs, individual transferable quotas, and other systems of fisheries management. There was no doubt, he argued, that ITQs had been very successful. But there was a special challenge with a high number of ITQ holders. Effective cooperation between them was necessary. Game theory provided some insights into the possibilities and limitations of such cooperation. This was 'the new frontier' of fisheries economics.
Wilen spoke about the problems and prospects for artisanal fisheries, usually small scale, nearshore, and multi-species. While ITQs were efficient in deep-sea, large scale fisheries, others systems of management might be more appropriate in such artisanal fisheries, such as TURFs, territorial use rights in fisheries, or community managements. There was little doubt that the introduction of such management schemes would increase the income from such fisheries, but there were many obstacles to overcome, especially in poor countries with weak governments.
In his closing remarks, Professor Arnason pointed out that when he first started thinking and writing about the fisheries, in 1980, most fish stocks in the world were over-exploited. Fortunately, this had changed. Now feasible systems of utilising fish stocks were now in place in many countries. Partly this could be attributed to the distinguished economists speaking at this conference, Professors Bjorndal, Hannesson, Munro and Wilen. After the conference, there was a reception at the University where Dr. Dadi Mar Kristofersson, President of the School of Social Sciences, and Bjorndal, Chairman of the Birthday Committee, gave short speeches saluting Professor Arnason. Despite the exceptionally good weather and the fact that the conference was held in the midst of the holiday season, attendance was good and the discussion was lively following the four lectures, and a critical comment by Professor Corbett Grainger. Dr. Birgir Thor Runolfsson, Associate Professor of Economics, chaired the conference.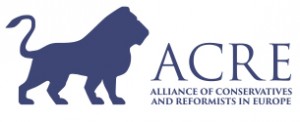 In the evening, Foreign Minister Gudlaugur Thor Thordarson and his wife Agusta Johnson hosted a dinner for Professor Arnason and his wife, History Professor Anna Agnarsdottir, and a few guests, including the conference speakers. In his salute to Arnason, the Minister emphasised how important the fisheries were to the Icelandic economy, quoting the Icelandic writer Halldor Laxness: "Life is stockfish." RNH participation in this conference formed part of a joint project with ACRE, the Alliance of Conservatives and Reformists in Europe, on "Bluegreen Capitalism for Europe". 'Odinn' in Vidskiptabladid, the weekly business magazine, wrote an article about Ragnar and his achievements 13 June, and Morgunbladid published interviews with three of the lecturers, Munro, Wilen and Bjorndal, 17, 18 and 19 June. Professor Arnason is Chairman of the RNH Academic Council.