RNH held an informal seminar, jointly with the US Reason Foundation, 19 June 2012 in Rio de Janeiro, in connection with the international conference on the environment, Rio+20, which was organised twenty years after the Rio conference on the environment. Professor Hannes H. Gissurarson and Julian Morris, Vice President for research at the Reason Foundation, spoke at the seminar. In his talk, Professor Gissurarson distinguished between four types of environmental challenges, pollution, over-exploitation of natural resources, endangered species, and threats to the wilderness. An example of the first kind of problem was the "money smell" or odour from herring processing plants in Icelandic fishing towns, of the second kind overfishing in the open sea and overgrazing in mountain pastures, of the third kind whaling in the North Atlantic and the killing of elephants and rhinos in Africa, and of the fourth kind hydroelectric power plants in mountains and the cultivation of land covered with rain forests. Professor Gissurarson submitted that the solution of those environmental problems was to define more clearly and more rigorously individual rights and duties, for example by creating private property rights. Environmental protection required environmental protectors. The environment had to be taken into account, in the literal sense. Professor Gissurarson quoted research by Professor Thrainn Eggertsson on grazing rights in the Icelandic mountain pastures and by Professor Ragnar Arnasonon fishing rights, individual transferable quotas, in the Icelandic waters.
Julian Morris spoke about free market environmentalism: the research programme developed by economists in the last few decades on how to use free market forces, private property rights and the price mechanism, to both protect and develop the environment. One of the participants at the seminar was Ronald Bailey, science correspondent for Reason magazine. He had attended the original 1992 Rio conference on the environment.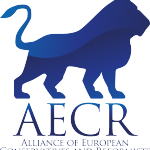 Professor Gissurarson's talk formed a part of the research project "Europe, Iceland and the Future of Capitalism", jointly organised by RNH and AECR, the Alliance of European Conservatives and Reformists. Professor Gissurarson is also the leader of a research project on "Environmental Protection, Property Rights and Natural Resources" at the Social Science Research Institute at the University of Iceland and Instituto Millenium in Rio de Janeiro. Some Icelanders were delegates at the Rio+20 conference, including Arni Mathiesen, the director of the Fishing and Aquaculture Section of FAO in Rome. RNH gave a reception for them on Iceland's national holiday, 17 June 2012, with Iceland's consul in Rio de Janeiro, Mr. Kaare Ringseth, in attendance, with a toast being given to Jon Sigurdsson, the 19th Century leader of Iceland's fight for independence.