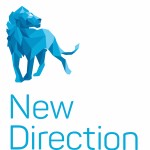 RNH is offering an exciting programme in the next few months. At the end of 2018 two reports in English by RNH Research Director Professor Hannes H. Gissurarson were published by the free-market think tank New Direction in Brussels. One was Why Conservatives Should Support the Free Market and the other one was Spending Other People's Money: A Critique of Rawls, Piketty and Other Redistributionists. They will be introduced in more detail later. Professor Gissurarson gives a talk on how to make the fisheries sustainable and profitable at an international conference in Gdynia in Poland 22 March 2019. He gives another talk on Nordic liberalism at the APEE annual conference on Paradise Island in the Bahamas 6 April. In May, Gissurarson goes on a lecture tour about his report on Rawls and Piketty, in connection with the Free Market Road Show: in Thessaloniki 6 May, Athens 7 May, London 9 May and Stockholm 10 May.
At the end of 2018, the book In Defence of Western Civilisation: Speeches by Six Writers 1950–1958 was also published (in Icelandic). The authors are poet Tomas Gudmundsson, novelists Gunnar Gunnarsson, Kristmann Gudmundsson and Gudmundur G. Hagalin, and poets Sigurdur Einarsson in Holt and David Stefansson from Fagriskogur. Taking their lead from the book, Professors Stefan Snaevarr and Hannes H. Gissurarson debate the concept of totalitarianism at a seminar in Room 101 in Oddi at the University of Iceland 17 May, 16–18. Professor Olafur Th. Hardarson is chairing the meeting which is followed by a reception at Litla-Hama. RNH also participates in the organisation of an international conference in honour of Professor Ragnar Arnason in the festivities hall at the University of Iceland 14 June 2019, 16–18. Speakers at the conference include some of the world's best-known fisheries economists, Gordon Munro, Trond Bjorndal, James Wilen and Rognvaldur Hannesson. The President of the School of Social Sciences, Dr. Dadi Mar Kristofersson, addresses Arnason who turned 70 in early 2019. Afterwards there is a reception in Litla-Hama. The Public Book Club publishes a festschrift for Ragnar, a collection of his scholarly papers, on the occasion of the conference.
RNH and the Public Book Club celebrate the 70th anniversary of NATO, the defence alliance of Western democracies, 4 April 2019 by reprinting two books from the Cold War: The God That Failed was written by Arthur Koestler, Ignazio Silone, Richard Wright, André Gide, Louis Fischer and Stephen Spender. The Future of Small Nations: Speeches in the Nordic Countries 1946–1949 is by Norwegian poet Arnulf Øverland. His visit to Iceland in the spring of 1948 had a great impact on public opinion, and a year later Iceland decided to join Norway and Denmark in signing the North Atlantic Treaty, as Øverland had urged. RNH will also support a regional meeting of the Students for Liberty Europe to be held 6 September, with Daniel Hannan as the keynote speaker.