Matthew Elliott, one of the leaders of the British Taxpayers' Alliance, TPA, will give a talk in Room 101 in Logberg Friday 20 September, 12–13, about the resistance movement of taxpayers against greedy and aggressive authorities. The Icelandic Taxpayers' Alliance sponsors the meeting with RNH. The British TPA was founded in 2007. It is an independent grassroots organisation which has been very visible in the British media and influential in British politics. Elliott served as the Chief Executive of the TPA until July 2012.
Born in Leeds, Matthew Elliott completed a degree in public administration from the LSE before working for a number of MPs and MEPs in the House of Commons and the European Parliament. He has written three books in cooperation with others, The Bumper Book of Government Waste (last updated 2013), downloadable from the Internet, The Great European Rip-Off; How the Corrupt, Wasteful EU is Taking Control of Our Lives (Random House, 2009) and Fleeced! How we've been betrayed by the politicians, bureaucrats and bankers — and how much they've cost us (Constable, 2009). Elliott was elected Fellow of the Royal Society of Arts in June 2007 and is on the Advisory Committee of the New Culture Forum. In 2009, he was one of the founders of Big Brother Watch, to campaign for civil and personal liberties. He led the "No to AV"  campaign in the 2011 nationwide referendum on changing Britain's elector system: the NO compaign won two to one, by 67.9% to 32.1%.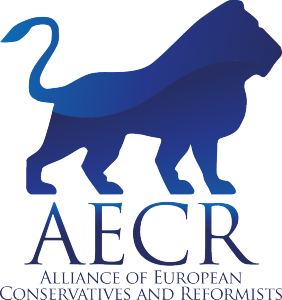 Elliott is on the Board of Wess Digital, and is the Executive Director of Business for Britain, an independent, non-partisan campaign seeking a better deal for Britain in the EU. According to the BBC, Elliott is "one of the most effective lobbyists at Westminster". In 2010, Elliott was on a list composed by the online magazine Total Politics of the top 25 political influencers in the United Kingdom, headed by media magnate Rupert Murdoch and the then-governor of the Bank of England, Mervyn King. An interview with Elliott in Total Politics is here. Elliott blogs regularly on the Daily Mail website. The participation of RNH in this event is a part of the joint project, with AECR, the Alliance of European Conservatives and Reformists, on "Europe, Iceland and the future of capitalism".