The Platform of European Memory and Conscience held a workshop at the History Centre in Wroclaw in Poland on 10–12 October 2022 about how best to remember the victims of 20th century totalitarianism, Hitler's national socialism and Stalin's communism. It was organised by the Remembrance and Future Institute in Wroclaw, led by Platform President Marek Mutor. At the same time a conference was held at the same venue about the life and teachings of Polish philosopher Edith Stein, a Jewish convert to Catholicism who lived for a while in Wroclaw and who perished in Auschwitz. RNH Academic Director Professor Hannes H. Gissurarson attended the workshop and gave an account of the project 'Europe of the Victims' presented in Iceland by RNH.
One part of the project has been lectures and conferences with distinguished speakers from abroad, including Professors Bent Jensen and Niels Erik Rosenfeldt from Denmark, Professor Øystein Sørensen from Norway, and Professor Stéphane Courtois from France. Courtois was the editor of the Black Book of Communism which Gissurarson translated in 2009.
Another part of the project was an exhibition at the National Library of Iceland in 2013, on Iceland and international communism. In connection with the exhibition, historians Dr. Mart Nutt from Estonia, Dr. Andreja Valic Zver from Slovenia and Dr. Pawel Ukielski from Poland gave talks and were interviewed on Icelandic television.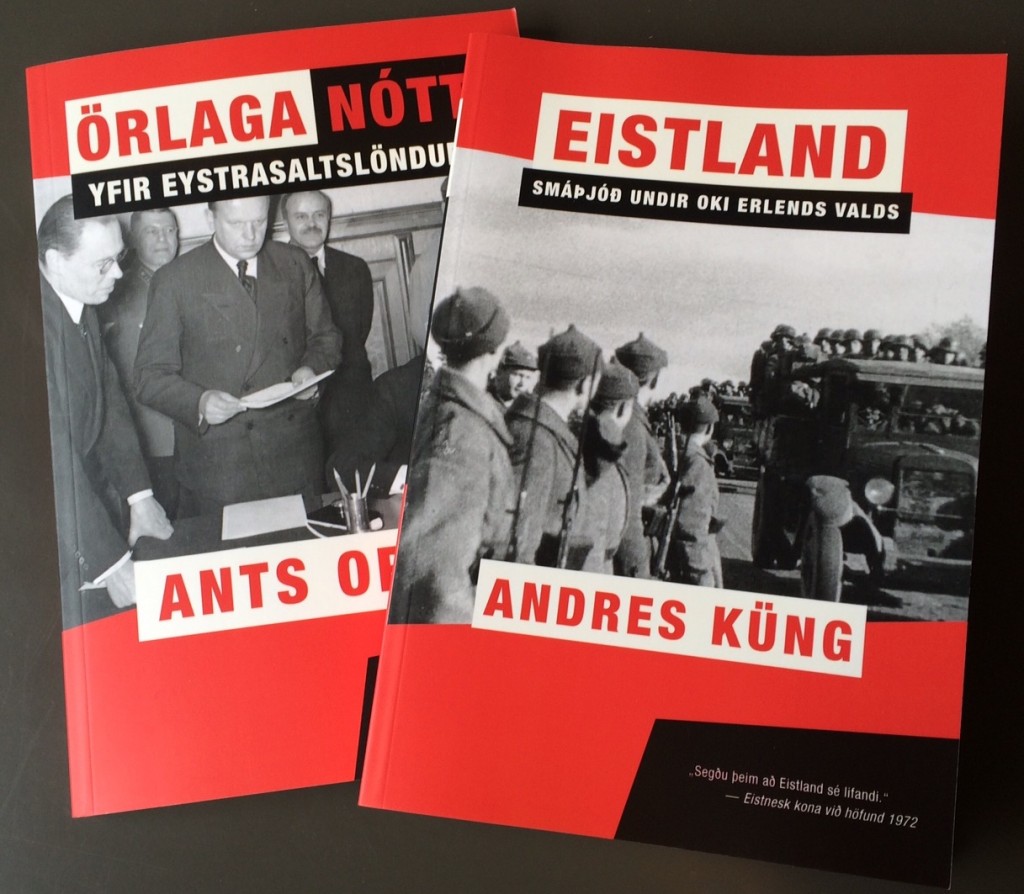 A third part of the project has been the republication, online and on paper, of anti-totalitarian books in Icelandic which were mostly out of print: Articles on Communism by English philosopher Bertrand Russell; Women in Stalin's Prison Camps by two former inmates, Elinor Lipper and Aino Kuusinen; Out of the Night by German communist agent Richard Krebs, writing as Jan Valtin; the secret speech about Stalin's crimes given by Nikita Khruschev; El campesino: Life and Death in the Soviet Union by Spanish Civil War militant Valentín González; Baltic Eclipse by Professor Ants Oras (1955); Estonia. A Study in Imperialism by Swedish journalist Andres Küng (1973); Soviet Myth and Reality by Hungarian-English author Arthur Koestler (1945); I Chose Freedom by Ukrainian refugee Victor Kravchenko (1950); Nightmare of the Innocents by Norwegian fisherman Otto Larsen (1956); six speeches against communism, Til varnar vestraenni menningu (In Defence of Western Civilisation), given in 1950–58 by prominent Icelandic men of letters, Tomas Gudmundsson, Gunnar Gunnarsson, Kristmann Gudmundsson, Gudmundur G. Hagalin, Sigurdur Einarsson and David Stefansson; and a collection of speeches in 1946–1948 by Norwegian poet Arnulf Øverland.
A fourth part of the project consists in works in English by RNH Academic Director, Professor Hannes H. Gissurarson:  Voices of the Victims: Towards a Historiography of Anti-Communist Literature (2017); Totalitarianism in Europe: Three Case Studies (2018); and Communism in Iceland, 1918–1998 (2021).