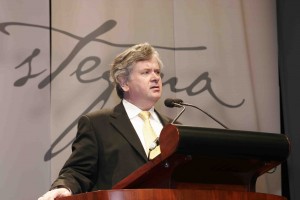 David Oddsson, Editor of Morgunbladid, was Governor of Iceland's Central Bank during the collapse of the Icelandic banks on 7 October 2008, and before that Prime Minister and Foreign Minister in 1991–2005. Tuesday evening 7 October 2008 Governor Oddsson appeared in a famous television interview on Icelandic television (partly available here on Youtube with English captions) where he outlined a rescue plan for Iceland, which was to draw a fence around the Icelandic part of the banking sector, and to put its foreign part into receivership. While his advice was essentially taken, shortly thereafter Oddsson was driven out of office. Oddsson will be the speaker at the Freedom Dinner of RNH Monday night 7 October 2013 and discuss his political legacy, those fateful October days of 2008, as well as the actions taken by the British Labour government and the IMF concerning Iceland.
This is the third Freedom dinner held in Reykjavik, previous speakers having been, in 2011, Dr. Tom Palmer from Cato Institute in Washington DC, and in 2012, Dr. Matt Ridley, Viscount Ridley, an internationally renowned authority on science. As many more now want to attend than could be accommodated in the usual venue of Thingholt, the dinner has been moved to Bjortuloft in Harpa. Therefore a few seats are still available, at two prices, a champion price of 30,000 Icelandic crowns, and a student price of 15,000 crowns. Those interested in attending can contact Jonas Sigurgeirsson, the executive director of RNH, at jonas@bokafelagid.is The Freedom Dinner begins at 19.00 with a cocktail, and then going on to a four-course menu.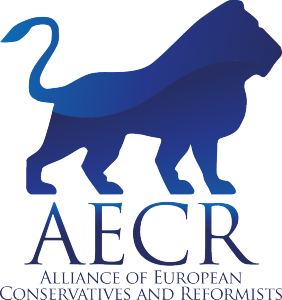 The same day, Monday 7 October 2013 between 17 and 19 at the University of Iceland, in meeting hall N-132, a conference on the bank collapse will be held. Dr. Eamonn Butler of the Adam Smith Institute in London will analyse the causes of the international financial crisis. Dr. Pythagoras Petratos of the Said School of Business at Oxford University will describe the fate of Cyprus: an island like Iceland, but a member of the EU and the eurozone. Professor Hannes H. Gissurarson will discuss explanations of the Icelandic bank collapse; he is working on a book in English on the subject. Dr. Asgeir Jonsson, Assistant Professor of Economics at the University of Iceland, will talk about the aftermath of the bank collapse; the author of a book on the bank collapse, Why Iceland, Jonsson is writing a book in English on the subject. Dr. Stefania Oskarsdottir, Assistant Professor of Politics at the University of Iceland, will comment on the papers. Asta Moller, director of the Institute of Public Administration and Politics at the University of Iceland, chairs the meeting. More information on the conference will be made available later. The conference forms a part of the RNH-AECR joint project on "Europe, Iceland and the Future of Capitalism".