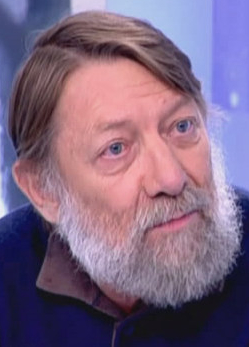 Stéphane Courtois, born in 1947, graduated in history from the University of Paris where he studied, under Annie Kriegel, the history of the French Communist Party. He is the research director of the French National Centre for Scientific Research at Paris University X in Nanterre, Professor at the Catholic University in La Roche-sur-Yon, l'Institut Catholique d'Études Supérieures, ICES. He was editor of the journal Communisme 1982–2009. A maoist in his youth, he revised his opinions and was the editor and one of the main authors of the best-selling and much-debated Black Book of Communism (Livre noir du communisme), published in French in 1997, in German in 1998, in English and Swedish in 1999, in Finnish in 2000 and in Danish in 2003. The Icelandic edition was brought out in 2009. Courtois was the editor of the Dictionnaire du communisme, published in Paris in 2007.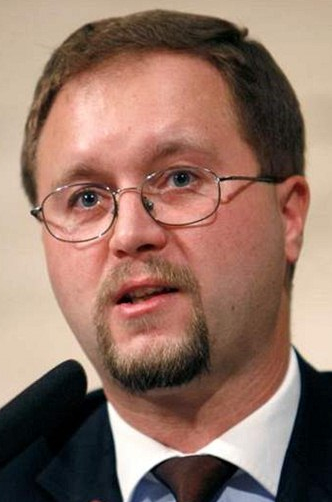 Roman Joch, born 1971 in Slovakia, graduated in medicine from the Charles University in Prague. He was the Foreign Affairs Secretary of the Civic Democratic Party in 1994–6, and after that an analyst and director of the Civic Institute in Prague. Presently, he is chief adviser on foreign affairs to Prime Minister Petr Necas and an influential commentator on current affairs in the Czech media. He has published several monographs and studies of foreign affairs and history.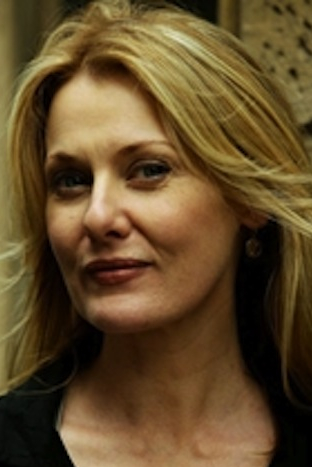 Anna Funder, born 1966 in Australia, graduated in law and creative arts. Before she became a full-time writer, she worked as an international lawyer for the Australian government, focusing on human rights and constitutional issues. Her Stasiland. True Stories from behind the Berlin Wall, written while she lived in Germany, won the Samuel Johnson Prize in 2004. 'Stasiland is a brilliant account of the passionate search for a brutal history in the process of being lost, forgotten and destroyed,' according to Elena Lappin in the Sunday Times. Anna Funder published a novel, All That I Am, taking partly place in Nazi Germany, to much acclaim in early 2012; it is 'imaginative, compassionate and convincing', according to the Wall Street Journal. A television interview with her about her novel can be seen here.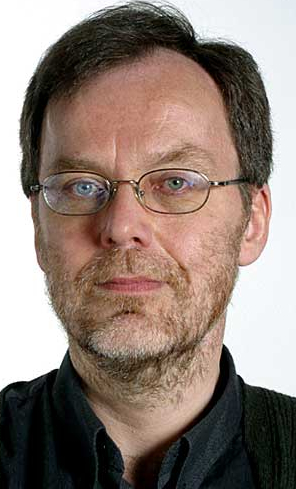 Oystein Sorensen, born 1954 in Norway, received his Ph.D. in history from the University of Oslo where he is now professor. He has published biographies of Fridtjof Nansen and Bjornstjerne Bjornson and written on various historical subjects, such as the development of Norwegian national consciousness in the 19th Century. In 2010, he published the book Drommen om de fullkomne samfunn (Dreaming about Perfect Societies), criticizing the totalitarian tendencies in fascism, nazism, communism and islamism. In 2011, he co-edited Ideologi og terror (Ideology and Terror), a collection of papers. His most recent publication is an analysis of the totalitarian mindset of the Norwegian mass killer Anders B. Breivik.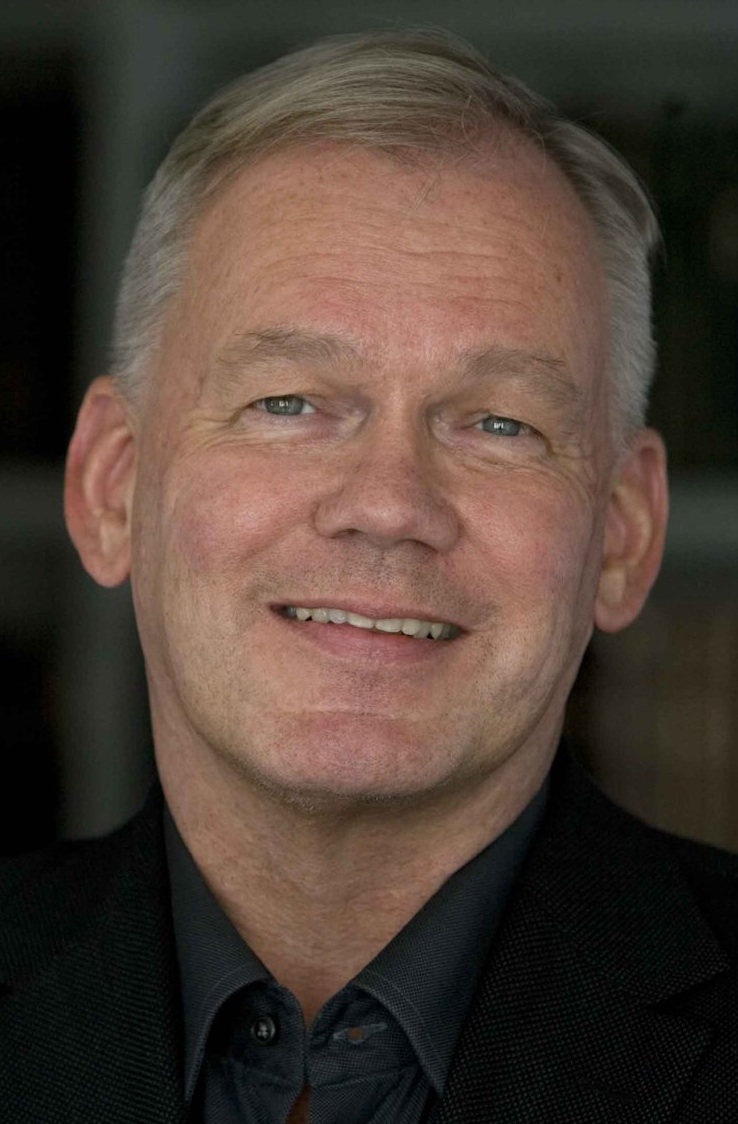 Hannes H. Gissurarson, born 1953 in Iceland, received his D.Phil. from the University of Oxford and is now professor of politics at the University of Iceland. He has published biographies of Jon Thorlaksson, Benjamin Eiriksson and Halldor K. Laxness and monographs on the lives of entrepreneurs Palmi Jonsson and Bjorn Olafsson. He has also published several books in political philosophy and political economy. He edited and translated the Icelandic version of The Black Book of Communism, published in 2009, and in 2011 published Islenskir kommunistar 1918–1998, a 624 pp. history of Icelandic communists from 1918 til 1998. An article on the book can be accessed here. His most recent publication is an essay in the 1st issue of Thjodmal 2012, "The Swastika and the David Star," on the different fates of two Germans, a Nazi and a Jewish woman, who both lived in Iceland in the 1930, the Nazi becoming after the War a high-ranking official in East Germany, the Jewish woman losing her former husband, her brother and some other family members in the Holocaust.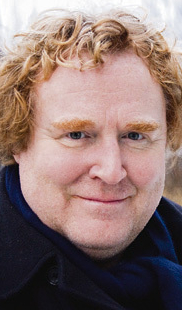 Egill Helgason, born 1959 in Iceland, has worked as a journalist and free-lance writer for all his adult life. At present, he is the host of two popular weekly television shows on the government-owned Icelandic Broadcasting Service, on Sunday afternoons about current affairs, and on Wednesday nights about culture. His interview with Professor Bent Jensen in February 2012 (in Danish) can be seen here. Egill is also a regular and much-visited blogger on the website Eyjan.is and a regular commentator on current affairs at the English-speaking Reykjavik magazine Grapevine. Some of his articles in English can be accessed here.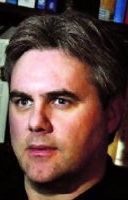 Jakob F. Asgeirsson, born 1961 in Iceland, graduated in philosophy, politics and economics from the University of Oxford. He has published three biographies, of entrepreneur Alfred Eliasson, bank director Petur Benediktsson and editor Valtyr Stefansson, a series of interviews with literary critic and veteran anti-communist Kristjan Albertsson, and a book on Burmese political leader Aung San Suu Ky, whose friend Jakob was from his Oxford days. He has also written books on the stringent currency and import controls imposed in Iceland in 1930–1960, and about government liberal reforms in 1991–2004. He is editor of the quarterly Thjodmal and runs the publishing company Ugla whose books include translations of Communism by Richard Pipes, Night by Elie Wiesel, Nothing to Envy by Barbara Demick, Stasiland by Anna Funder, as well as Sovet-Island. Oskalandid (Soviet-Iceland. The Country of Our Dreams) by Professor Thor Whitehead and Rodinn i austri (The East is Red) by historian Snorri G. Bergsson.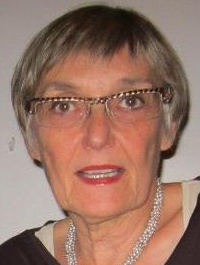 Ragnhildur Kolka, born 1942 in Iceland, graduated in Comparative Literature from the University of Iceland. She is a frequent contributor to the Icelandic debate on current affairs, culture and literature.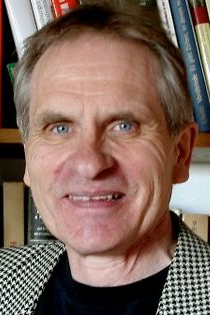 Thor Whitehead, born in 1943, graduated in History from the University of Iceland and the University of Georgia, before completing his D.Phil. in History from the University of Oxford. Professor of History at the University of Iceland, he has published many books about Iceland in the Second World War and on Nazi and Communist activities in Iceland. His latest book is Soviet-Iceland. The Country of Our Dreams, on Icelandic communism 1920–1946.
Prior to the conference, two eminent Danish scholars gave papers on communism at RNH-AECR meetings, and it is expected that their papers will be included in the book resulting from the conference: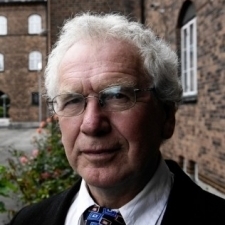 Bent Jensen, born in 1938, graduated with a master's degree and a doctorate in history. He was professor of modern history at Southern Danish University (Syddansk Universitet) 1980–2008, and director of the Danish Centre of Cold War Studies in 2007–2010. He has also been an editorial writer for the influential daily Jyllandsposten and on the board of the foundation which owns the newspaper. Russian-speaking and a specialist on the history of the Soviet Union, Jensen has written several books, including Stalinismens fascination og danske venstreintellektuelle (The Fascination of Stalinism and Danish Left-wing Intellectuals) in 1984, Gulag og glemsel (Gulag and Forgetfulness) in 2003 and Stalin. En biografi (Stalin. A Biography) in 2005. He gave a paper on 'Nordic Communism' at the University of Iceland 27 February 2012.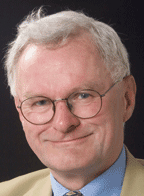 Niels Erik Rosenfeldt, born in 1941, completed a master's degree in Russian and history and a doctorate in history, both at the University of Copenhagen. He taught at the Department of Cross-Cultural and Regional Studies at the University of Copenhagen until his recent retirement. His publications include the monumental The 'Special' World: Stalin's Power Apparatus and the Soviet System's Secret Structures of Communication, in two volumes (633 and 520 pp.), in 2009, based on many years' research in the Soviet archives in Moscow. He has also written books in Danish on Lenin (for which he received the prestigous H.O. Lange Prize), Stalin and on the Comintern. He gave a paper at the University of Iceland 10 September 2012 on 'The Secret World of the Comintern'.
Photo of Hannes Gissurarson: Ragnar Axelsson-Morgunbladid
Photo of Oyvind Sorensen: Sissel Drevsjo, University of Oslo
Photo of Thor Whitehead: Heida Helgadottir, Visir