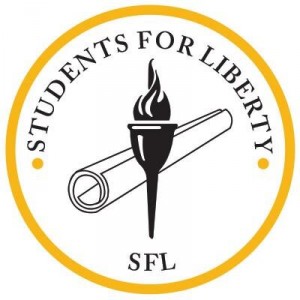 European Students for Liberty, ESFL, hold a regional meeting in Reykjavik Saturday 15 November 2014. The venue is the University of Iceland Centre, at meeting room HT-105. The programme is as follows:
11.30 Opening
11.45 Economics Professor Birgir Thor Runolfsson on the old Icelandic Commonwealth of 930–1262: Order in Anarchy
12.45 Panel Discussion on Legalization of Recreational Drugs with Helgi Hrafn Gunnarsson (Member of Parliament for the Pirate Party), lawyer and human rights activist Adalheidur Amundadottir and Serbian student activist Aleksandar Kokotovic
13.45 Lunch
14.45 Professor James W. Lark on the Libertarian Movement
15.45 Lukas Schweiger, ESL Chairman, on student activities
16.15 Professor Hannes H. Gissurarson on Piketty's Capital in the 21st Century
17.15 Investor Gunnlaugur Jonsson on the utilitarian v. the human
RNH would like to draw attention to this interesting and thought-provoking conference. Ingvar Smari Birgisson, Markus Vernhardsson and Thorsteinn Fridrik Halldorsson from the University of Iceland and Jon Axel Olafsson from Reykjavik University form the local organising committee. Admission is free of charge, but participants have to register in advance. They can do so on the Facebook website of the conference.